Fenix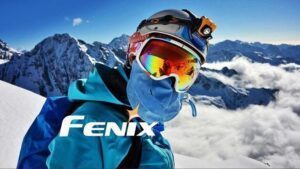 Fenix ​​manufactures quality products that are used by the military, police and hunters, in outdoor life, snowmobiles and motorcycles, boating, mining, contracting and workshops.
With its large range of flashlights with varying strength, size and design, it is easy to find a favorite.
Fenix ​​is ​​also a major manufacturer of headlamps, bicycle lamps, and camping lamps.
Examples of products from Fenix ​​Lighting: flashlight, headlamp, penlamp, exercise lamp, running lamp, vertical flashlight, led flashlight, diving flashlight, camping flashlight, bicycle lamp, hunting flashlight, explosion-proof flashlight, signal cone, battery, battery charger, mid-charger, mid-charger, , remote control, belt clip, holster, car charger, diffuser, filter etc.
 Can't find what you're looking for?  Contact us ! 
Fenix ​​Lighting's official website: https://www.fenixlight.com/