Osram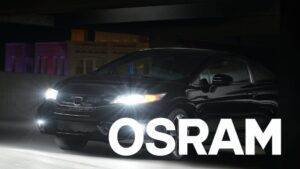 Osram is one of the world's largest and leading manufacturers of lamps. They are mainly known for their household lamps, but they also offer vehicle lamps for all applications and requirements.
We offer Osram's wide range of LED ramps, extra lights, work lights, flashlights and more. We also have a large number of model-adapted kits for many different cars, pickups and the like.
Examples of products from Osram: model-adapted kits, lamps for high beam, low beam, position light, turn signal light, dimming light, reversing light, auxiliary light, LED ramp, flashlight etc.
Osram has products for: Audi A4, Dacia Duster, Renault Captur, Volvo universal, V90, S90, XC40, XC90, Volvo FH, FH16, cars, trucks, buses, motorhomes, motorcycles, mopeds etc.
 Can't find what you're looking for?  Contact us ! 
Osram's official website: https://www.osram.se/cb/